We are delighted to introduce the newest addition to our exceptional lineup of speakers for the Great Teacher Summit. Great Teacher Summit is an innovative seminar under Science Castle Asia for teachers and educators that features captivating talks by influential speakers, enlightening panel discussions that delve into critical issues in education, interactive sharing sessions where educators can learn from each other's experiences, and immersive workshops that provide hands-on learning opportunities and enhance teaching methodologies.
SHARING SESSIONS
The session aims to bring together educators, administrators, industrial players and stakeholders from across Asia to exchange insights and best practices. The session will focus on empowering education in the region by leveraging cultural diversity, addressing unique challenges, and implementing effective strategies. Participants will have the opportunity to learn from each other and collaborate towards enhancing educational outcomes in Asian schools and institutions.
We proudly present our speaker for the Sharing Sessions by SEA & Japan Education Organisation: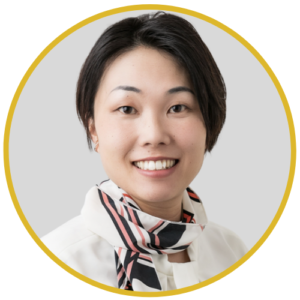 Dr. Satomi Maeda
Head, Education Research Institute
Leave a Nest Co. Ltd
Mr. Onishi Hiroshi
JICA Senior Volunteer cum Science Education Specialist
SEAMEO RECSAM
Ms. Dao Thi Hong Quyen
STEM Alliance Vietnam
We are proud to introduce our Partners for Sharing Sessions by Partner:
TigerCampus
Pelangi Publishing Group 
Pandai
James Dyson Foundation
Stay tuned as we unveil exciting updates about more speakers and partners who will grace our summit. We look forward to your participation in this enriching and transformative event!