We are delighted to introduce the esteemed panellists who will be contributing their expertise to the Great Teacher Summit. Great Teacher Summit is an innovative seminar under Science Castle Asia for teachers and educators that features captivating talks by influential speakers, enlightening panel discussions that delve into critical issues in education, interactive sharing sessions where educators can learn from each other's experiences, and immersive workshops that provide hands-on learning opportunities and enhance teaching methodologies.
PANEL DISCUSSION
The session aims to explore the importance of collaborative partnerships in fostering innovation and creativity in STEM education. By bringing together educators, industry professionals, and community stakeholders, will create meaningful connections that provide students with real-world experiences and mentorship opportunities, ultimately preparing them for future STEM careers. The panellists will share their expertise and experiences in establishing and maintaining effective partnerships that drive STEM innovation.
Our Distinguished Panellists:
Dr Jeyaletchumi Muthiah
Deputy Director (Training & Research)
SEAMEO-RECSAM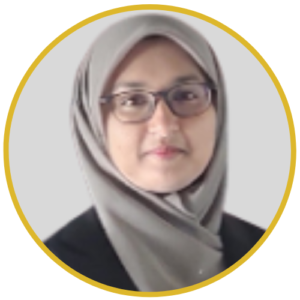 Dr. Zainun Mustafa
University Lecturer
Universiti Pendidikan Sultan Idris
Dr. Lee Saw Im
Chemistry Teacher
SMK Seri Bintang Utara
Stay tuned for further updates as we unveil more details about the Great Teacher Summit. We eagerly anticipate your participation in this enriching and transformative experience!