The fourth SCIENCE CASTLE in SINGAPORE had been successfully conducted on 1st and 2nd of November 2019 at Nanyang Executive Centre.
This year, the theme for SCIENCE CASTLE 2018 is "Science and Technology in the 21st Century Society"
SCIENCE CASTLE is an international conference for youth researchers and entrepreneurs. It is also a platform for Junior and Senior High School students to share their research and development projects with a focus on Science, Technology, and Engineering to solve social challenges faced in Asia and/or the world in their mission to advance science and technology for global happiness.
This year, out of 40 teams from 7 countries, we have selected 12 finalists for oral presentation segment and out of these teams, "The Last Straw" from CHIJ St. Nicholas Girls' School, Singapore was awarded the Grand Winner Award. SSH Biology Club Team ANT, another finalist team from Japan, was awarded the Judge's award for their commendable research.
Grand Winner
Team Name: The Last Straw
Research Title: Bacteria Growth in Reusable Straws
School Name: St. Nicholas Girls' School, Singapore
Presenters: Yong Xue Yuan, Jeslyn Yeo Xuan Li, Mak Wy-En, Tan En
Judge's Award
Team Name: SSH Biology Club Team ANT
Research Title: Regional comparison of ants at ports in southern Japan – monitoring of alien ant species
School Name: Ikeda High School, Japan
Presenters: Kano Asai, Mako Araba, Kaori Fujiyama, Tsubura Higasayama, Mayu Yamashita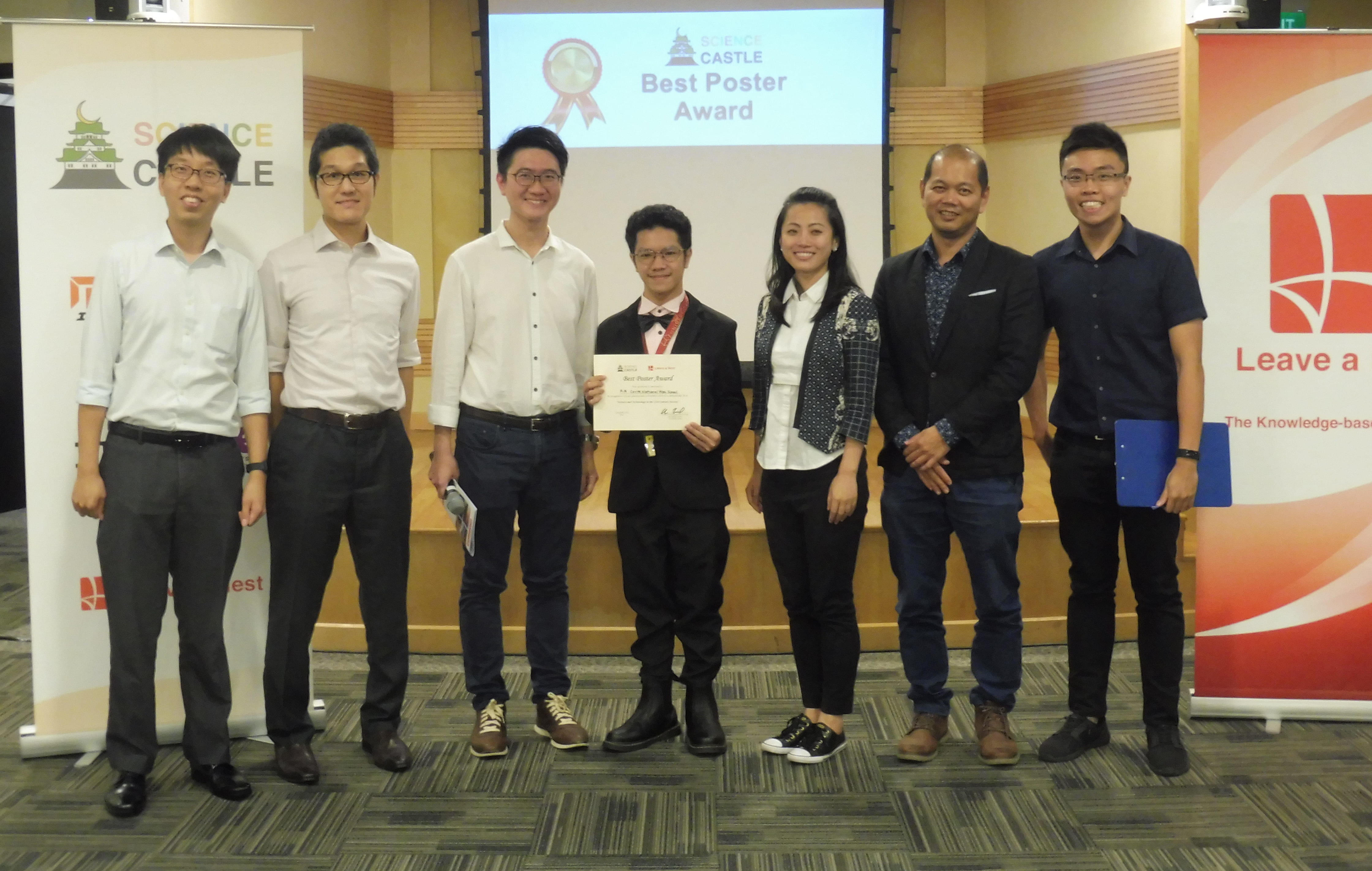 Best Poster Award
Team Name: Halowarrior
Research Title: Seed Priming Oryza sativa L. (PSB Rc28) in Isosorbide Dinitrate Solutions for Soil Salinity Inhibitory Effects Mitigation and Possible Seaside Planting
School Name: Cavite National High School, The Philippines
Presenters: Aames Juriel B. Morales
People's Choice Award
Team Name: Samuel Timothy B. Bernal
Research Title: Broiler Feed 1: An Oreochromis niloticus (Tilapia) Waste and Leftover Oryza sativa (Rice) Feed for Broiler Chicken
School Name: Cavite National High School, The Philippines
Presenter: Samuel Timothy B. Bernal
On 2nd November, learning workshops were conducted for students and teachers at SIM Management House.
Workshops conducted were:
QPMI Workshop – realising your interests
Paper plane Experiment – Formulating a Hypothesis
We hope you have had a wonderful experience at this year's SCIENCE CASTLE and to all overseas students and teachers who have participated, safe flight home an we hope to see you again next year!
Leave a Nest will continue to contribute and expand our youth platform where like-minded peers from different backgrounds come together to share and learn from one another.
SCIENCE CASTLE in SINGAPORE 2020 that will be held on 6th-7th November 2020. We welcome all young researchers to join us at the event!
Related Article to SCIENCE CASTLE in SINGAPORE 2019 :
Overview of Program
Announcement of Finalists
For more information, please email to: [email protected]