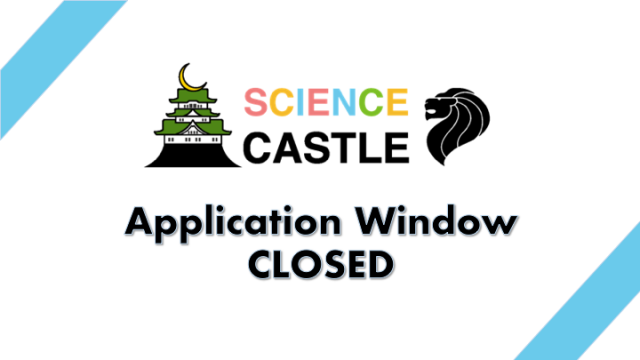 Applications for SCIENCE CASTLE in SINGAPORE 2018 closed on August 31, Friday. Thank you for your interest. We will be keeping in touch with school teachers and applicants regarding the selection results of oral and poster presenters.
Selection for oral and poster presenters will be announced on 7th September 2018.
For applicants who are still interested to participate, you may still participate as poster presenters at the conference. Do kindly contact the organising committee regarding this.
Stay tuned to our updates!
For more information about SCIENCE CASTLE, click here.