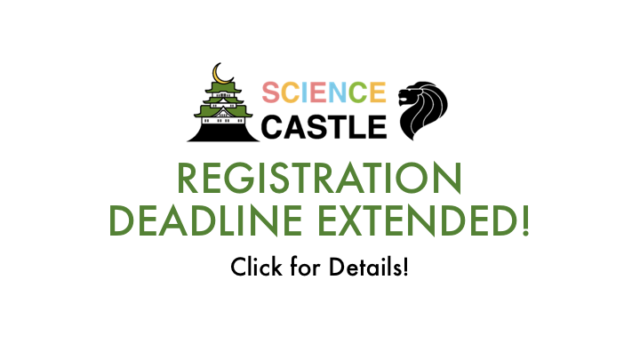 Here is good news for those who wish to take part in the SCIENCE CASTLE in SINGAPORE 2018 but have not had the time to register yet: you have extra time to register your group and group members. Here are the revised dates to look out for!
The new application deadline is August 31, 2018.
Results Release for Finalist: September 7, 2018
Mentoring Sessions for Poster and Oral Presentations: September 24, 2018 – October 25, 2018
Science Castle Conference: 2nd November 2018
Make nevertheless sure to register your group as soon as possible!